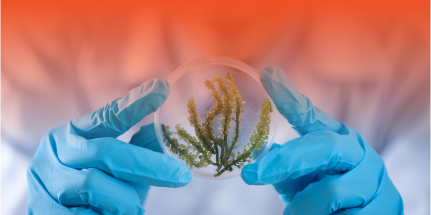 Life Sciences & Biotechnology
PATENTICA's highly skilled attorneys work in extremely engaging area of Biotechnology and Life Sciences. When drafting patent applications devoted to inventions in the area of the living world, it is extremely important to know every aspect of patent legislation in Russia and other countries relating to a broad range of disciplines from Anatomy to Zoology, including biology, botany, optometry, human health and diseases, biophysics, socio-biology, biotechnology, biopharmaceuticals, tissue engineering, biostatistics and bioinformatics. Taking into account that patent regulations in these areas are country-specific, and have significantly changed over recent decades, PATENTICA's patent attorneys possess deep knowledge not only in special areas like recombinant DNA technology but also monitor legal issues and latest news in patent office practices, including patentability, enforcement requirements, litigation practice, etc. Big and small pharma investments as well as university research allowed scientists to make enormous advances in understanding fundamental biological processes by analysing and manipulating genes and proteins. Protecting inventions in these areas is a phenomenally dynamic and exciting field of modern patent science, requiring extreme patent attorney skills connecting diverse areas.
Our clients' areas of interest range from bioinformatics to virology. Clients include research companies in small molecule drug discovery and design, medicinal chemistry, central nervous system pharmacology, immunology, neurobiology, cancer biology therapeutics, imaging and other diagnostics, transgenic animals and other disease models, modified release and other drug delivery technologies, nanotechnology, bio-ecology, as well as gene therapy.
The qualification, constant learning and first-hand experience of work with the technologies in this area have provided our team with a deep understanding of the very essence of innovations and frontier experimental techniques we deal with. A particular strength of our team is the ability to work on cross-disciplinary inventions, particularly in cooperation with colleagues in the Chemistry & Pharmaceuticals, Electronics, Electrical Engineering & Telecommunications, and Mechanics & Medical Technology groups.
For further information on Biotechnology and Life Sciences, please contact us at info@patentica.com or directly Olga Galygina at olga.galygina@patentica.com or call on +7 (812) 600-24-27, +7 (812) 600-24-28, +7 (495) 645-05-78.