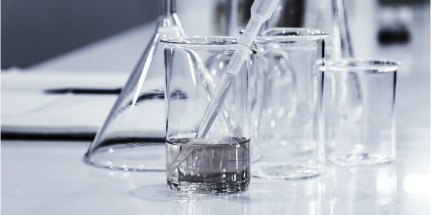 Chemistry & Chemical Engineering
Patents in the area of chemical sciences is a valuable tool providing research and development institutions with appropriate financing. Innovations aimed at contributing to the social well-being and effective but sustainable and green industry are always at the front edge of technology and require patent protection. Acids, proteins, alloys, isotopes, compounds, mixtures, catalysis processes and methods of applying substances are patentable in Russia as inventions.
The area of industrial chemistry covers a broad spectrum of technologies and products. Intellectual property protection of innovations in these fields is of great social importance as this promotes the development of better materials for industrial use. Our clients from the area of industrial chemistry are engaged in fields as diverse as polymer chemistry, wood-treatment, pulp and paper industries, fibre technologies, solid oxide fuel cells, oil refinery, water and gas treatment processes, nanotechnologies, ore treatment, catalyst technologies, de-icing compositions, preservative, detergent, insecticide and fabric manufacture.
PATENTICA's team of attorneys and experts with scientific backgrounds and qualifications (MSc and PhD) covers a vast area of chemistry and offers an expert service to cutting-edge innovators. We work in groups with more specific areas of expertise, such as Biotechnology & Life Sciences, Electronics, Electrical Engineering & Telecommunications and Mechanics & Medical Technology divisions that always collaborate to handle cross-disciplinary inventions.
PATENTICA's domestic clients entrust us with drafting patent applications with chemical subject matter, handling inventions across the whole chemical field, including organic, inorganic and physical chemistry, conducting comprehensive patent searches and freedom-to-operate investigations in Rospatent, Eurasian Patent Office, EPO, USPTO, WIPO, JPO and other patent offices databases, as well as with preparing thorough non-infringement opinions.
For further information on Chemistry and Pharmaceuticals, please contact us at info@patentica.com or directly Olga Galygina at olga.galygina@patentica.com or call on +7 (812) 600-24-27, +7 (812) 600-24-28, +7 (495) 645-05-78.